Usually, the 4G/3G access devices are assigned private IP addresses due to the limitation of IPv4 address resources. Private IP address is just suitable for surf internet and data upload application. However, private IP address doesn't support remotely access and manage devices in IoT application.

The traditional VPN solution could solve the remote access issue. However, the traditional VPN needs powerful VPN server and experience technicians. Furthermore, it consumes network bandwidth, and has complex configuration.
In this article, we would like to introduce how to create PTP VPN based on Wlink M2M management platform.
WLINK PTP VPN solution is established based on Wlink M2M management platform, easy to deploy, simple to configure and flexible to expand. It meets most IoT/M2M application requirements.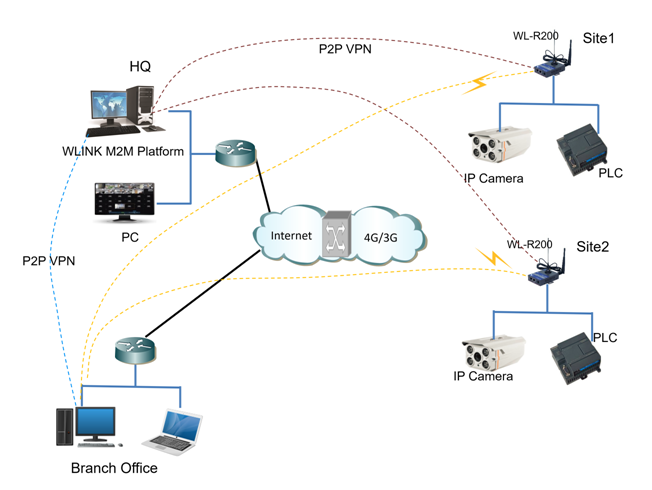 Below is WLINK M2M Platform PTP VPN Setting step based on Wlink M2M Platform .
1. WLINK M2M platform software would be installed first.
2. All the remote routers should be connected to WLINK M2M platform.
3. Download WLINK PTP Client from the platform menu, Remote channel --> Download Client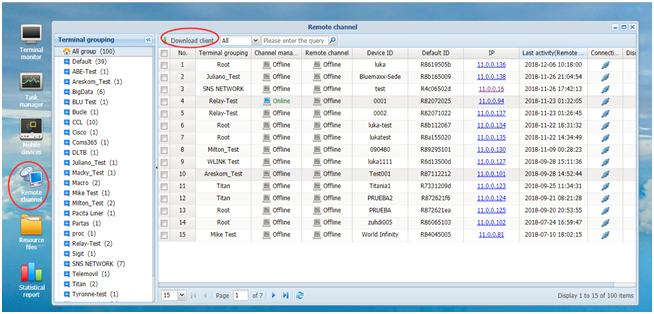 4. Installation WLINK PTP client(router_name_client_setup.exe) in server or office PC.
Not only WLINK PTP Client could be installed in the same server with the one WLINK M2M platform installed but also installed in the same LAN as WLINK M2M Platform.
Configure Config.ini in the router_name_client folder after installed successfully.
5. Startup route_name_client in service.
Note: Configure server local IP in the config ini. The router_name_client will establish a VPN connection to M2M platform. We can check the Network Connection in PC.
6. Remote access to remote router
Check router tunnel IP address from Remote channel of M2M platform.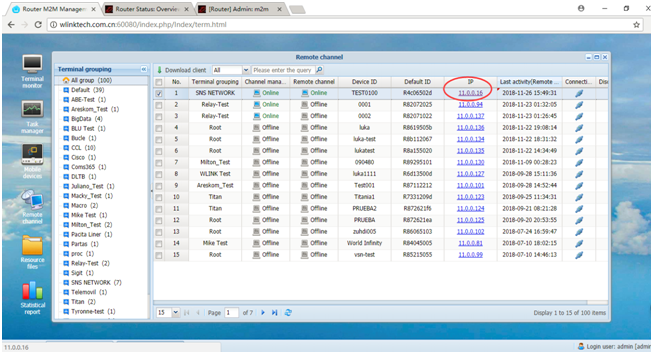 Click to access router GUI via VPN tunnel IP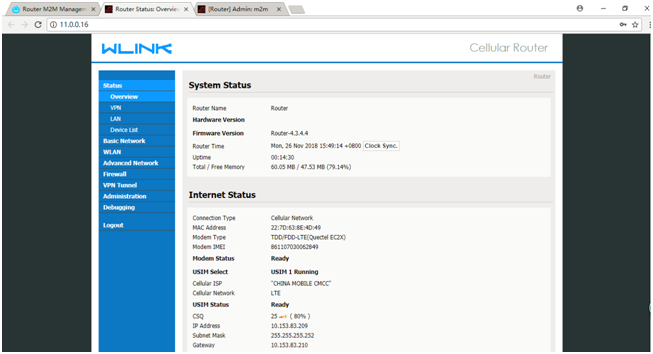 7. Remote Access to device
Add a routing to remote device in PC which installed PTP client.
route add 192.168.1.0 mask 255.255.255.0 11.0.0.16
Then we can ping the remote device which is connected to remote router.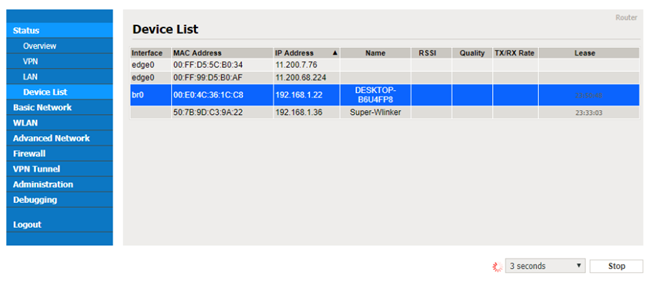 -- The End