1. Background
Every year the world suffers from landslides, mudslides, floods and other geological disasters, which causing tens of billions of dollars of losses and a certain number of casualties.
2. WLINK Solution
Using Internet of things technology, WLINK combines geological disaster monitoring with early warning, and realizes real-time and efficient monitoring of various instrument data. Based on the collection of big data, data analysis, fault prevention, timely and accurate data service and emergency alarm are carried out to effectively improve the early warning response ability.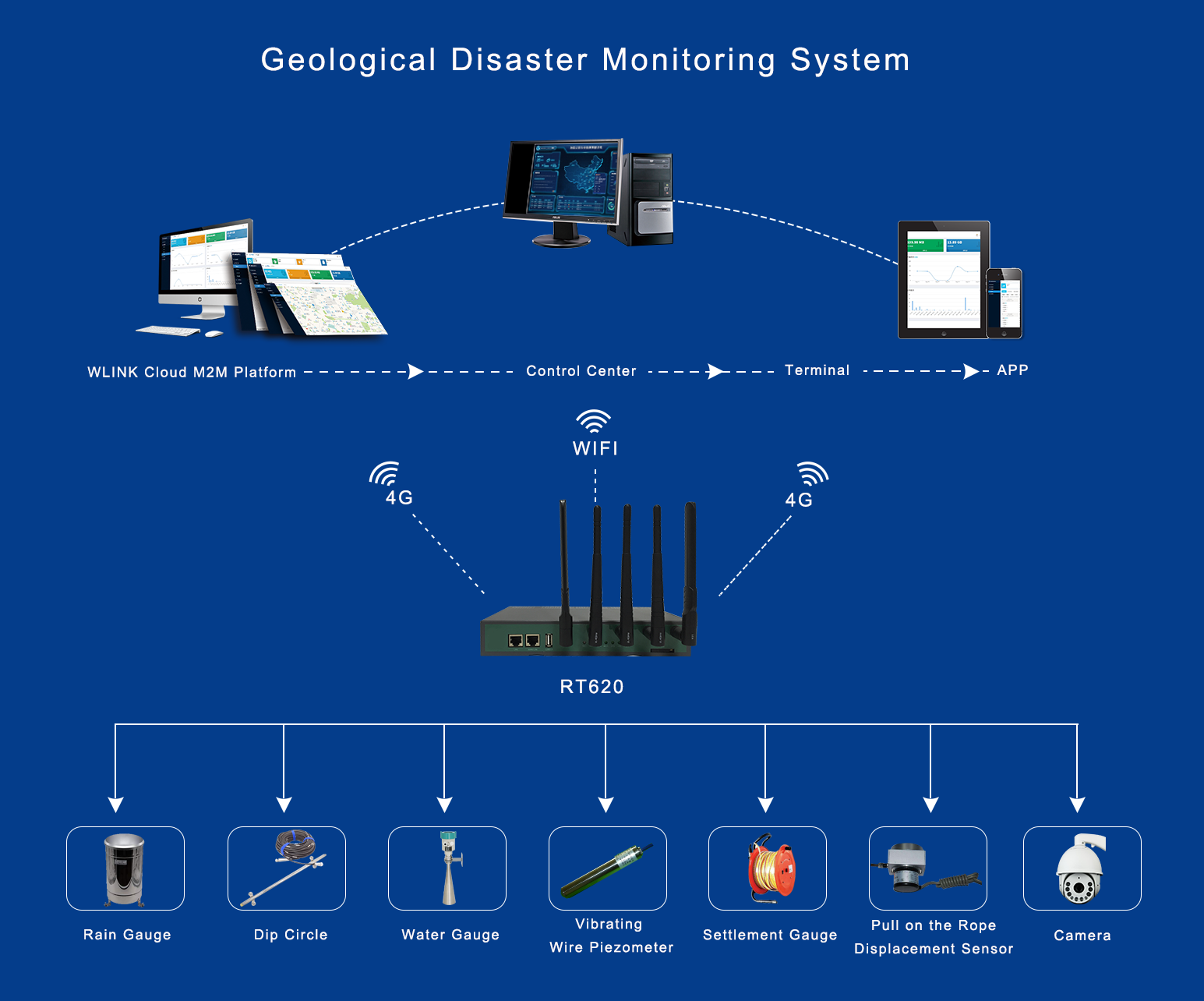 3. System Instruction
The early warning system consists of three parts: front-end collection , data transmission, and early warning platform.

3.1 Front-end Collection
The main data collection: surface displacement, groundwater, rainfall, internal displacement of soil, cracks, soil moisture content, soil pressure, surface water flow, earthquake, video monitoring.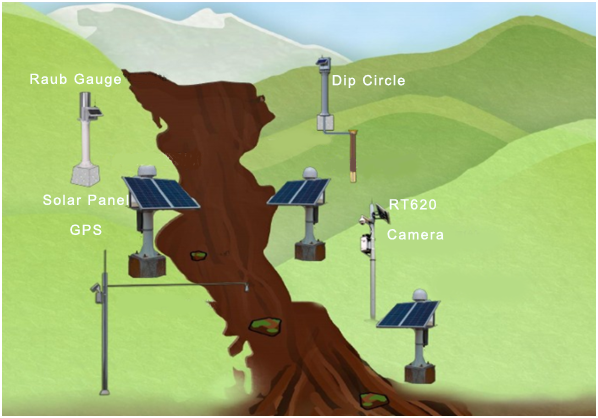 Debris flow monitoring solution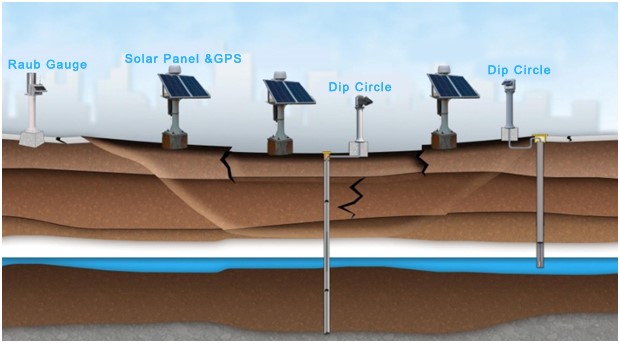 Ground subsidence monitoring solution
3.2 Data Transmission
RTU WL-RT620 collects data and transfers to WLINK M2M Platform.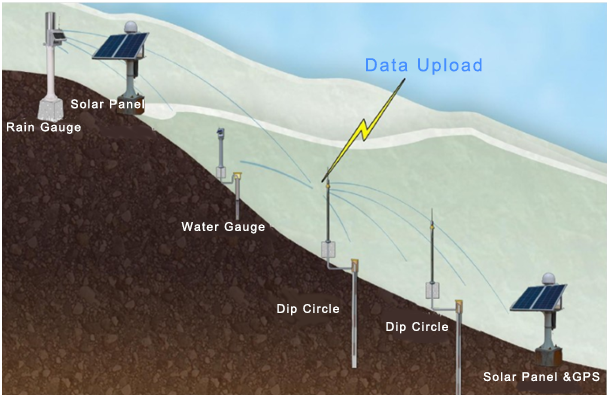 3.3 Early Warning Platform
Users can monitor the real-time data, image / video, data analysis, and prediction alarms on the M2M platform, and can also manage online RTUs remotely.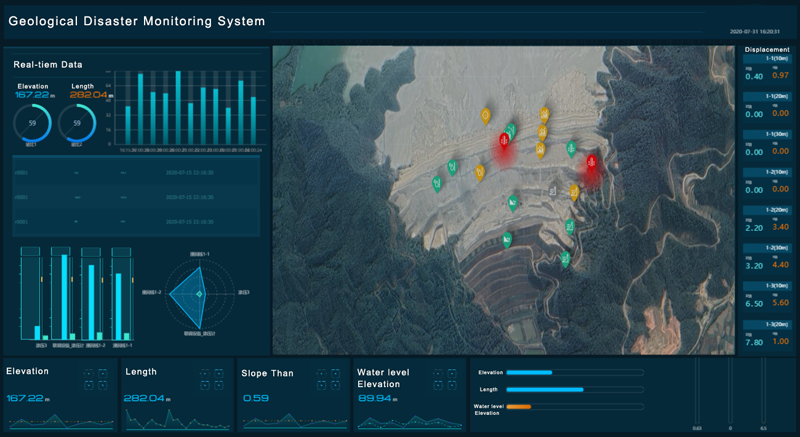 4. Related Products
WL-RT620 RTU
Industrial robust, heavy-duty metal enclosure for shock and high vibration environments

802.11b/g/n Wi-Fi support, 2 x 10/100Mb LAN (1 x LAN, 1 x WAN configurable)

1 x RS-232, 3 x RS-485 for Modbus devices, 12 x DI and 12 x AI for sensor devices

Maximum for 64G storage.

Integrated 4G/3G/NB-IoT cellular communication.

Support TCP/IP, UDP/IP/MQTT, custom SMS and AT.

WLINK M2M management platform

Support for connecting to Alibaba Cloud, AWS, Azure, IBM…
-- The End